ART DREAMS
I was surrounded by art as a child. Yet, I saw a woman perform a poem at Chapultepec park, next to the lake; her voice, her confidence on stage and the fact that she made the audience feel her words...made me think: "I want to be Un Artista" Then I saw a performance by the Compañía de Danza Moderna; again: "that could be me". After the show by Remedios Varo at the Museo de Arte Moderno, I knew: "El arte es mi Destino" "art is my destiny" And here I am Trying to follow my dream. Miguel.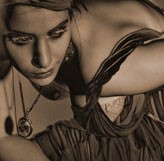 Studio Arts
Printmaking|Photography|Sculpture.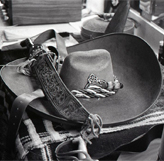 Performing Arts
Acting|Directing|Set Design|Dramaturgy.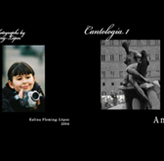 Literature
Poetry|Prose|Editing|Publishing
DIRECTIONS
I do not know what I am doing. That is good in art. I Am doing something and that is what counts; there is movement, inquisitiveness, research, exploration; I am challenged by the old excited by the new. I love sculpture and words and photography, the sound of the ink pen on the paper; the music of the lithographic ink on the roller; pulling a dry point from the plate and the stage, the stage, I love the stage. I must speak.
Carpe Diem.
DIRECCIONES
"No sé lo que estoy haciendo. Eso es bueno en el arte. Estoy haciendo algo y eso es lo que cuenta, hay movimiento, la curiosidad, la investigación, la exploración; Estoy desafiado lo viejo; entusiasmado por lo nuevo. Me encanta la escultura, las palabras, la fotografía, el sonido de la pluma de tinta sobre el papel y la música de la tinta litográfica sobre el rodillo, tirando de una punta seca en la placa y el escenario, el escenario, me encanta el escenario. Debo hablar. Carpe Diem."
Miguel
ART NOW
I know now that art is the way that I express my emotions; there is so much I have done and so much I want to do; now the only limitiation is the end of the day. The tools are there, in my hands. I print, I sculpt, I photograph... as long as I am constant I feel complete. Here I am; at this point in my life as an artists. I am not silent.
A love affair
I Fell in Love with Art. There is no question about it. When I first saw her my heart skipped a beat and each time I have been at her home or at her side my heart goes wild still. She has given me the gift of life, confidence and the assurance that if I work at it she will never leave. Is it mutual? I always thought so. It is as if being lost, I do not want to eat, nor to sleep or stop. I dream of art, I think of art, I will probably roll over the paints as I fall asleep, just like my father did.
El Arte es mi inseparable Amiga... Miguel.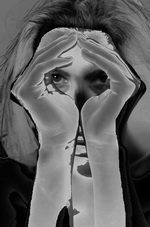 Pandora||lobo estepario
Pandora Productions= Kapra Fleming || Lobo estepario productions= Miguel Lopez Lemus
Photography
Art Photography only; never commercial.
Publishing and Printing
Editing and Publishing with Pandora loboestepario productions Press.
Video
Portraits of people and places .
Photography|Printmaking|Scupture
Each Art work is signed and authenticated by Artist.
Pandora Productions= Kapra Fleming
Lobo estepario productions= Miguel Lopez Lemus
Major Thanks to:
"I have had the luck of having shared space and time with some great women without them I would have never been able to be much. Dalia, Kapra, Barbara. Teachers: Victoria Garcia, and Terence Domschke. My brothers Luis, Eduardo, Eva, Alejandro and Ricardo. To my Sister Silvia. To all those that extended a hand when I was down and helped me get on my feet. To México City and Colonia Roma-Hipódromo-Condesa where the whole adventure of art began. My Children. Emmanuel, Merit and Kalina who gave me the stability and courage to hold on. To all those fighting for freedom and justice. To my friends: Levier Barreda, Cathy Dunn, Lorena Rosalía Manzo, Yolanda Velázquez. Chicago. Thanks to those that have supported me and my life in art. Gracias!!! "
Miguel López Lemus

Muses
I wish to say that I am indebted to all the Women that have been in my life, even those that I have never met but have had a strong influence in who I am and what my art work is. Each one has touched me, move me, changed me with their magic. My mother, my sister, my aunts, my teachers, my wifes, my friends, my models. To all: THANKS FOR THE INSPIRATION!
Musas
Quiero decir que estoy en deuda con todas las mujeres que han estado en mi vida, incluso aquellas que nunca he conocido, pero han tenido una fuerte influencia en lo que soy y lo que mi trabajo es en el arte. Cada uno de ellas me ha tocado, me mueve, me cambia con su magia. Mi madre, Teresa Lemus Vazquez; mi hermana, mis tías, mis maestras, mi esposa, mis amigas mis modelos. A todas: GRACIAS POR LA INSPIRACIÓN!
UNA HISTORIA DE AMOR
Me enamore
Me enamore del Arte. No hay ninguna duda al respecto. Cuando la vi por primera vez mi corazón se saltó un latido y cada vez que he estado en su casa o en su lado mi corazón se vuelve loco todavía. Ella me ha dado el don de la vida, la confianza y la seguridad de que si yo trabajo en eso ella nunca se irá. Es mutuo? Siempre lo he pensado. Es como estar perdido, no quiero comer, ni dormir, ni parar. Sueño con el arte, pienso en el arte, probablemente voy a rodar sobre las pinturas en mi sueño de viejo, al igual que lo hizo mi padre
Miguel.
THE TRANSLATOR|EL TRADUCTOR
I Learned to read and write when I was three years old. ( for some strange reason my father though I should learn) When I was little we would walk around the neighborhood to go window shopping with our little friends who were older than me but took me along, since they did not know how to read yet, so I could translate the amazing signs or information on the latest toys displayed at the windows; when we went somewhere on bus I could read where it was headed. I fell in love with words.
Aprendí a leer y escribir cuando tenía tres años de edad. (Por alguna extraña razón mi padre pensó yo debería aprender) Cuando era pequeño nos vagábamos a pie por el barrio para ir de compras ventana con nuestros pequeños amigos que eran mayores que yo, pero me llevaban con ellos, sin embargo, ya que no sabían leer, para que yo pudiera traducir los signos e información sobre los últimos juguetes que aparecían en las ventanas increíbles; cuando íbamos a algún lugar en el autobús yo podía leer dónde se dirigía. Me enamoré de las palabras.
Victoria Garcia. Sculptor.
She was one of the most beautiful woman I have ever known in my life. Smart, creative, sensitive with a unique vision of life and art. She helped me discover that art is not static but an organic expression with a multitude of faces. When I met her she was already a famous, accomplished artist with numerous shows at the Museo de arte Moderno and Palacio de Bellas Artes in Mexico...

We are not dreamers|No somos soñadores